Experience the newest works by Gray Area artists on New Art City.
Exhibition On View
Ongoing Online Exhibition
For the first time ever, the Gray Area Artist Showcase will be exhibited online as we continue to reimagine our relationship with art in an increasingly virtual world. Experience Gray Area artists transform a virtual gallery space into a dynamic series of interactive installations in New Art City during SF Design Week.
The Gray Area Artist Showcase is a biannual exhibition of artwork fostered within our Artist Incubator and Creative Code Immersive education program. Hosted solely online via a networked virtual gallery, the exhibition explores new ways of experiencing art in digital spaces. In the midst of a global pandemic, each artist transitioned their work from the traditional physical installation into the evolving digital realm.
Gray Area Incubator Artists:
Ayse Demir
Brandon Eversole
Jacky Lu
Stephanie Andrews
Stephen Standridge
Steven Piasecki
Vanessa Li
Creative Code Immersive Artists:
Kevin Peter He
Kara Gates
Karina Chow
Nao Kondo
Ella Ordona
Jim Brashear
Ed Terry
Justin Finuliar
Kaii Tu
We offer Incubator and Education programs to help creators produce projects at the intersection of art and technology. Our showcases provide an interface for audiences to be inspired and get involved.
Gray Area provides creative and artistic development resources to artists and organizations. If you are new or continuing a career in software-based art, you can enroll in our Education program. If you are a skilled artist or artist team with a portfolio, you can join the Incubator community.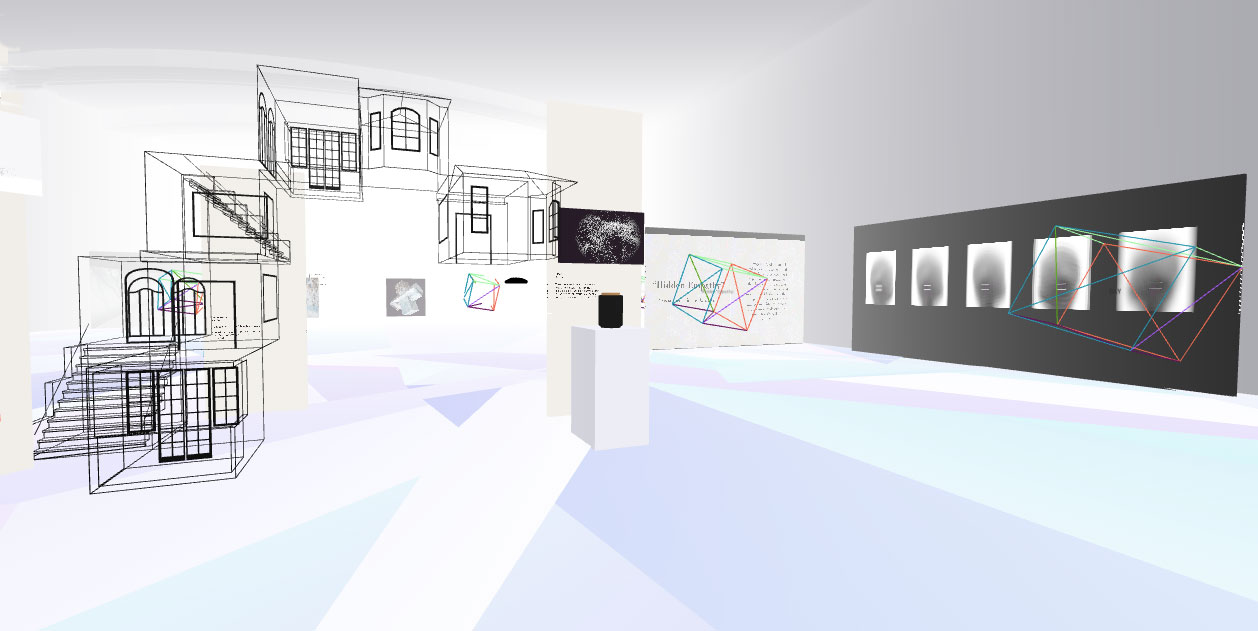 This year, we are partnering with SF Design Week through a series of events including artist talks, features, and online exhibits created by Gray Area Incubator artists, students, and community.
MANIFESTO — City Lights x Gray Area

June 16, 7 – 7:30pm
How can artistic thinking become a meaningful tool in the midst of a global crisis? What is the role of creativity in reimagining our world when great upheavals create openings for change?
For SF Design Week, Gray Area in collaboration with City Lights presents a selection of Manifestos read by artists, actors, performers, writers, and cultural activists to construct a collaborative poetic reflection on current sociopolitical, economic, and ecological challenges.
Manifesto Artists:
Guillermo Gómez-Peña
LA Kauffman
Costis - Unitopia
Peaches Christ - Theater of Cruelty by Artaud
Stephanie Andrews - A Growing Manifesto
V. Vale - If Gaia
Future Twin
Gray Area Incubator Artist Salon

June 25, 1 – 2pm
Artists from Gray Area's current Incubator cohort share their projects in development through a series of online artist talks. Topics include machine-generated landscapes, immersive audio, and algorithmic simulations of the natural world, in the context of SFDW's 2020 theme: Intentional Distortions.
Artists:
Ayse Demir
Brandon Eversole
Jacky Lu
Marc Kate
Stephanie Andrews
Vanessa Li