DISTANT EARLY WARNINGS
Gray Area Festival Exhibition
September 29 - October 30

Gray Area Festival 2022 is proud to present DISTANT EARLY WARNINGS, an exhibition of historic materials from the McLuhan Institute collection posed in dialogue with artworks produced by seven contemporary thinkers and creators critically engaged with today's media landscape.
Upcoming Event
Join us for a special opening party celebration:
Gardens of Felt Zine Delights
August 25 - September 13

Gray Area is pleased to present Gardens of FELT Zine Delights, a special exhibition of works by experimental internet artist collective FELT Zine. Originally conceived as a series of 3D-rendered sculptures, Gardens has evolved into a fully developed interactive world that brings the themes of Hieronymus Bosch's famed triptych, The Garden of Earthly Delights (1490-1510) into contemporary canon with current visual language that speaks to modern experiences with screens: meme aesthetics, video game graphics, and algorithmic feed-space.
Gray Area Opens New Gallery Space August 25 with Inaugural Exhibition
We're thrilled to announce the opening of the new Gray Area Gallery on August 25, a permanent exhibition space located within Gray Area's current home in the MIssion District's Grand Theater.
Gray Area was originally launched in 2006 by Founding Executive Director Josette Melchor as Gray Area Gallery in San Francisco's South of Market (SoMa) to showcase technology-driven art. The Gallery transformed into the Gray Area non-profit in 2008, and exhibited works by seminal new media artists including Casey Reas, Aaron Koblin, Camille Utterback, and STAMEN Design. During this time, the space quickly became a cultural community center, developing notable civic engagement programs activating communities to respond to local urban issues, and expanding with educational programs, research, and live performances.
The new Gray Area Gallery continues the tradition of making genre-bending work accessible to the public. In tandem with broader Gray Area thematic initiatives, the first year of gallery curation will center on the complicated tensions and surface areas between identity, representation, expression, oppression, and technology.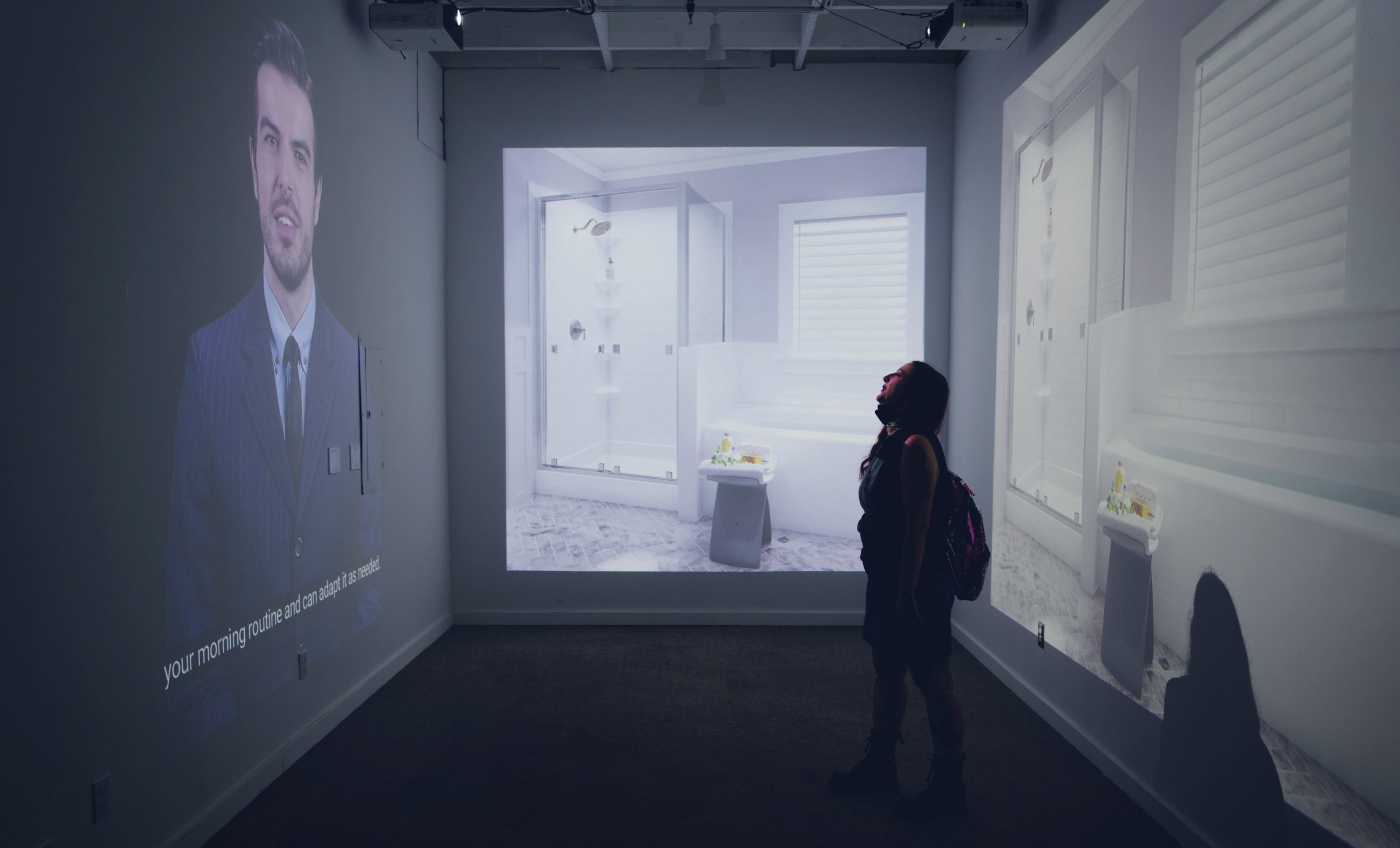 Where We Live? - Steven Piasecki & Michael Meisel (July 2022)
Location & Hours
Gray Area Gallery
2665 Mission Street
San Francisco, CA 94110
MAP
The Gallery is open from August 25 to September 13, 2022
| | |
| --- | --- |
| MONDAY | Closed |
| TUESDAY | 12-7PM |
| WEDNESDAY | 12-4PM |
| THURSDAY | 12-4PM |
| FRIDAY-SUNDAY | Closed |